About VBS 2019
MUMBAI: Media industry leaders from all ends of value chain today met and discussed the future opportunities and challenges facing the industry at the Video and Broadband Summit. Representatives from media networks to DTH, MSO and LCOs, to media agency heads and broadband service providers discussed the impact of NTO, changes expected from TRAI's new consultation paper on tariffs, future of FTA channels and the role of LCOs and internet in video distribution.
There was a special address from TRAI Advisor Arvind Kumar who commended the media industry stakeholders for successfully transiting to post NTO environment and assuaged industry fears about the new consultation paper floated by the regulatory body. Kumar assured the industry leaders that the new consultation paper will not bring any fundamental changes but will only address the infirmities in the NTO.
A special presentation by BARC COO Romil Ramagarhia showcased how contrary to popular belief, linear television consumption has increased in India post NTO.
Most of the MSOs participating in the summit agreed that they have lost close to 15-20 per cent customers post the NTO, even though they all welcomed the transparency brought about by the NTO and the choice provided to consumers under the new tariff order.
LCOs registered their concern with TRAI representative about not having a level playing field vis-a-vis OTT players who are not regulated like broadcasters and vis-a-vis broadcasters who offer unlimited discounts on their tailor-made bouquets.
All stakeholders agreed that while internet will impact video entertainment distribution, there was a general consensus that there is enough space in Indian media industry for all stakeholders, from internet providers, OTT players to media networks, to co-exist and complement each other.

VBS 2019 Contest Winners
Here are the winners of VBS 2019 contest. Congratulations to all the winners of VBS 2019 contest. We thank you for your valuable feedback. See you at VBS 2020!
Avadhoot Sahasrabudhe
Sales Director - India & SEA
Gracenote A Nielsen Company
Surjit Pramanick
Sr Manger - Distribution Operations
Sony Pictures Networks
Shubham Patil
Operator
Sai Cable
Chintan Dixit
DGM Legal & Compliance Officer
GTPL Hathway Limited
Krishnan C
Director
Wan and LAN internet Pvt ltd
Partners
Summit Partner
Associate Partners


Lanyard Partner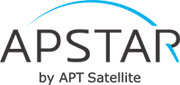 OTT Partner

Industry Support Partner




Support Partner


Media Partner

An Initiative By

Organised By

Media Partners